Academy graduates comparison
Saw this graphic earlier highlighting Warrington academy products playing in 2021.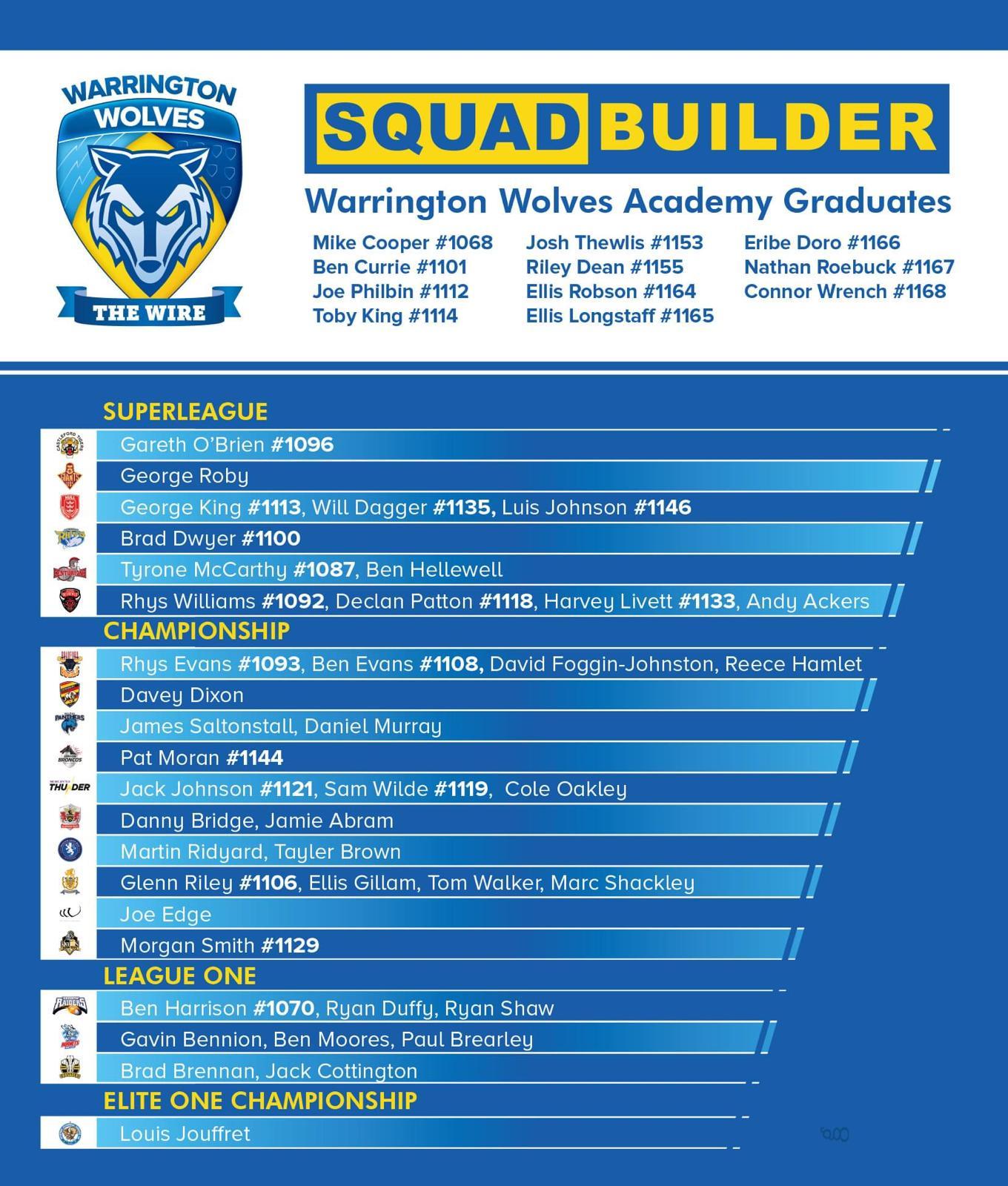 Thought I would try and do a comparison with Widnes and see how we stack up.
Warrington first team squad: 11
Elsewhere in Super League: 12
Elsewhere in Championship: 21
By my reckoning, and I may have got a few wrong or be missing some, so please correct me...
Widnes first team squad: 16
Super League: 14 (Whitley, Ashall-Bott, Johnstone, Myler, Walters, O'Connor, Gerrard, Brand, Sidlow, Atkin, Norman, Davies, B Walker, D Walker)
Elsewhere in Championship: 6 (Gilmore, Chapelhow x2, Chamberlain, Ince, Simons)
Topic starter
Posted : 24/06/2021 9:51 am
Didnt Edge come through the Widnes academy and then transfer to Wire?
Posted : 24/06/2021 10:49 am
Richardson was at the club until he was 15.
Posted : 24/06/2021 11:07 am