Widnes Rugby Forum
Last Post Info
For all discussions relating to Widnes Vikings RLFC, including news, gossip and match day.
Topics: 783

|

Posts: 18 K
All amateur rugby league chat for all clubs goes here.
Topics: 4

|

Posts: 26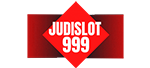 For any rugby league discussion not relating to Widnes RLFC.
Topics: 244

|

Posts: 3,099
Any non-rugby league chat goes here.
Topics: 49

|

Posts: 683
Topics: 67

|

Posts: 1,370